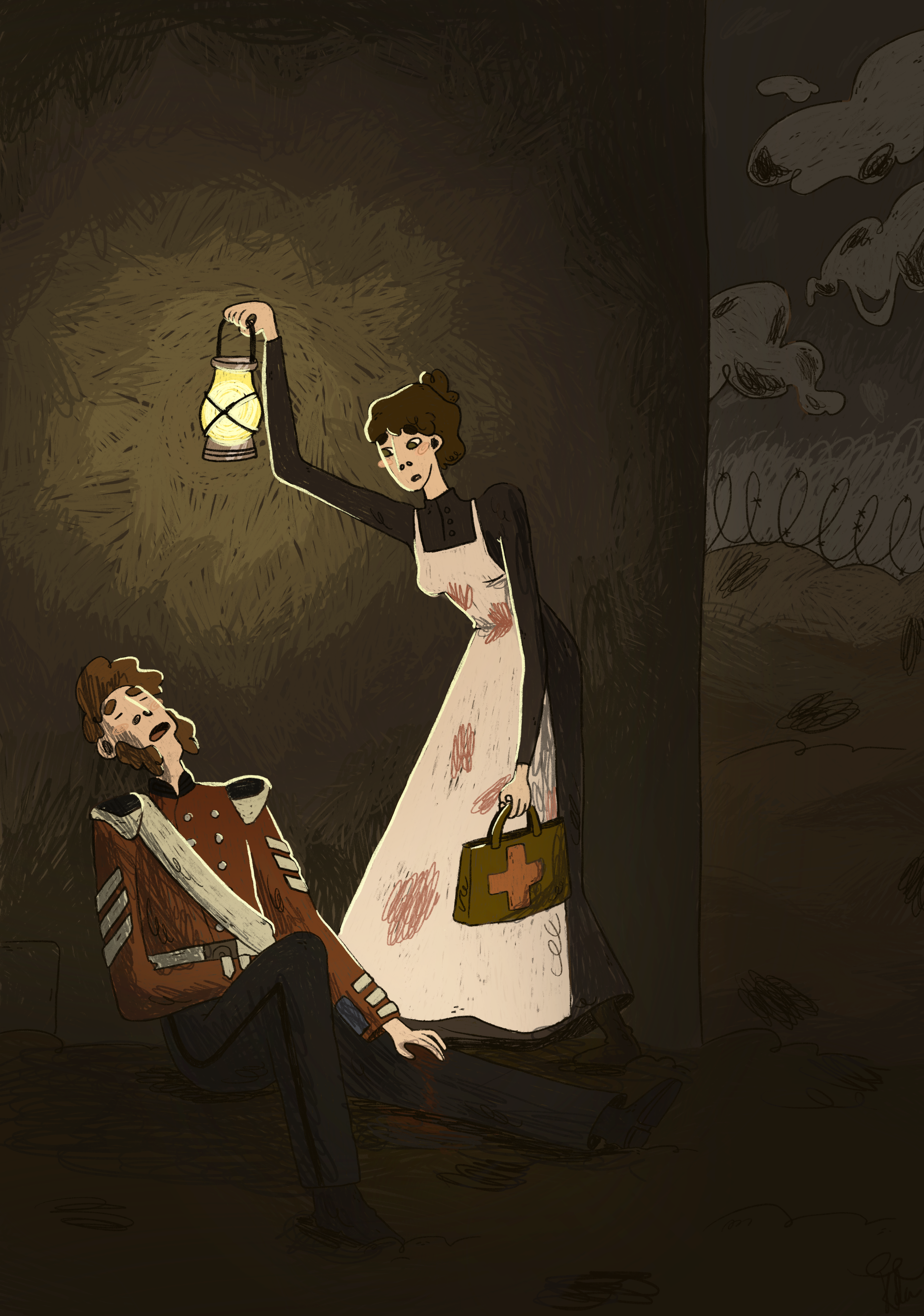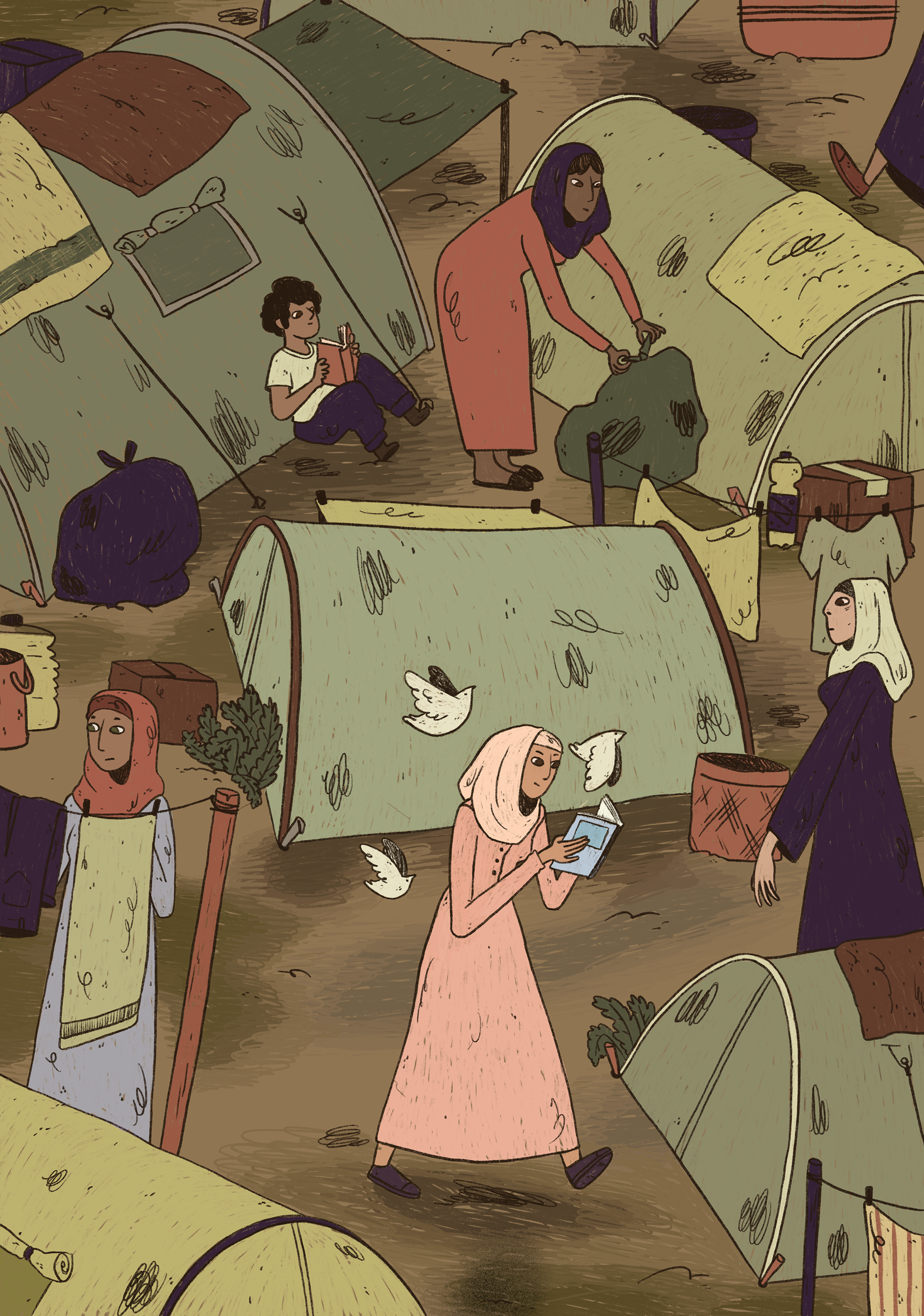 I was approached by the publisher, Ploegsma, to illustrate for their upcoming book, at the time called Powervrouwen (power-women). They wanted the book to be solely illustrated by a variety of female illustrators to fit the theme and after I agreed to work on the project I was presented with a list of women. I picked Florence Nightingale as I was familiar with her story and she really inspired me when I was a kid.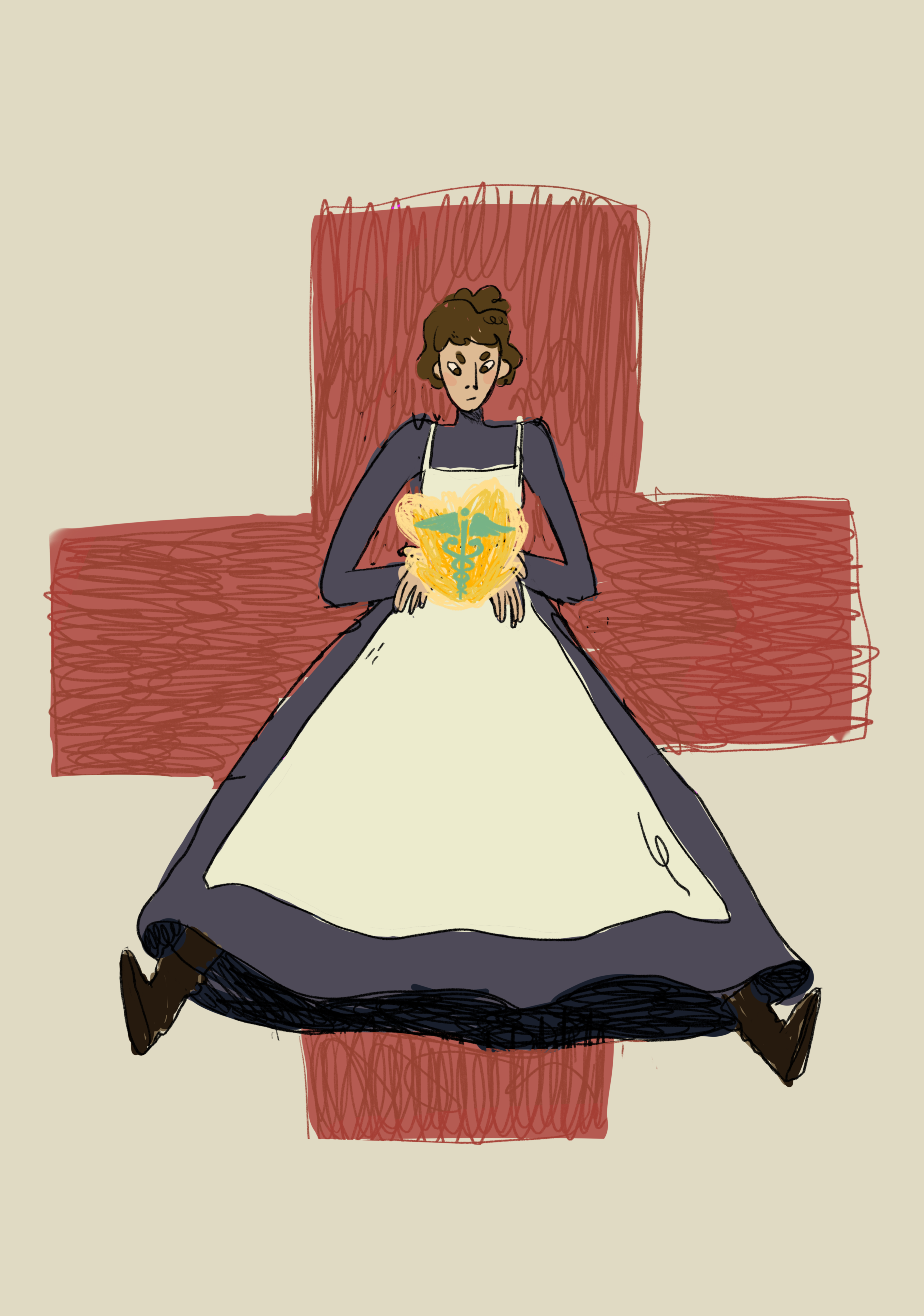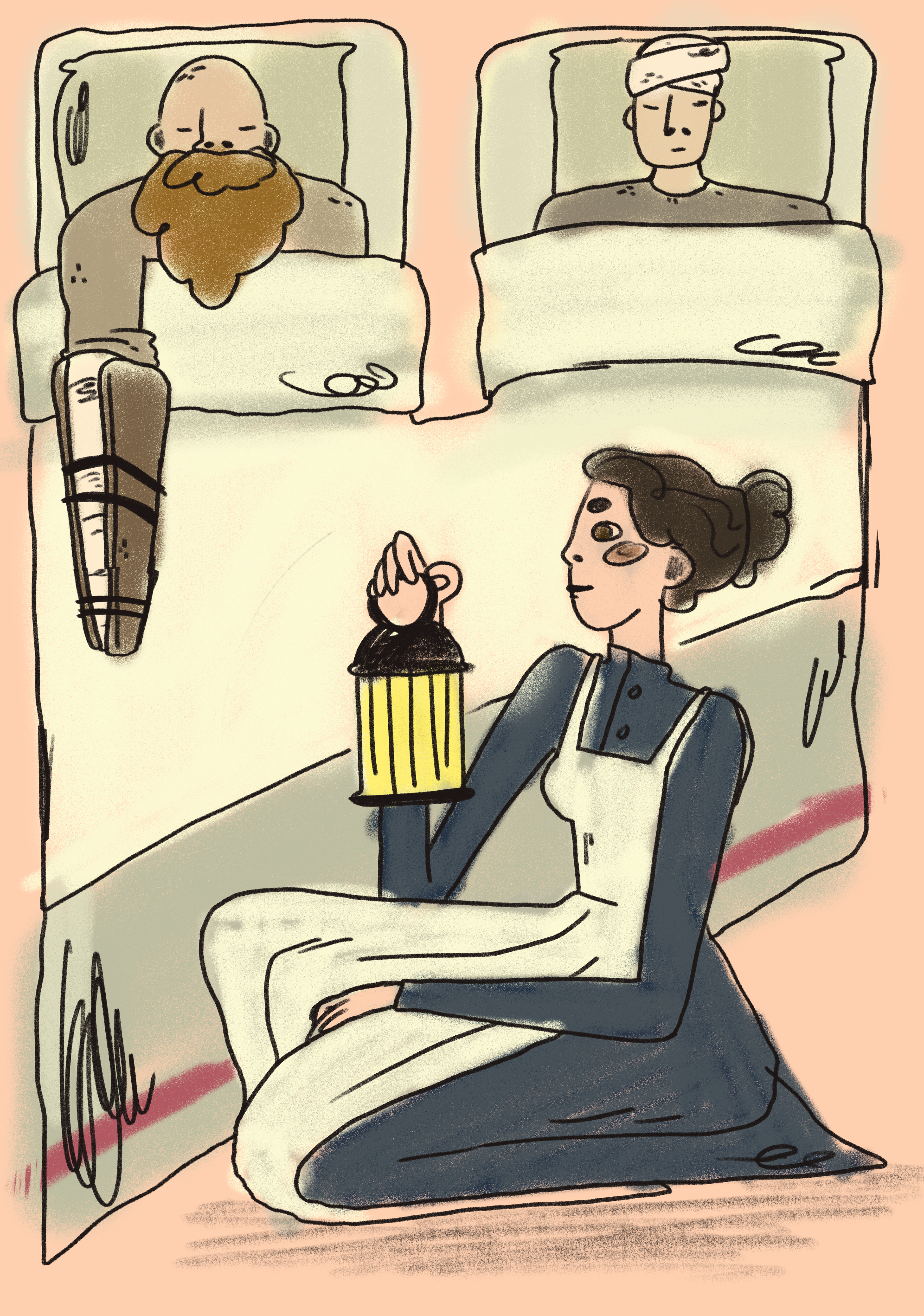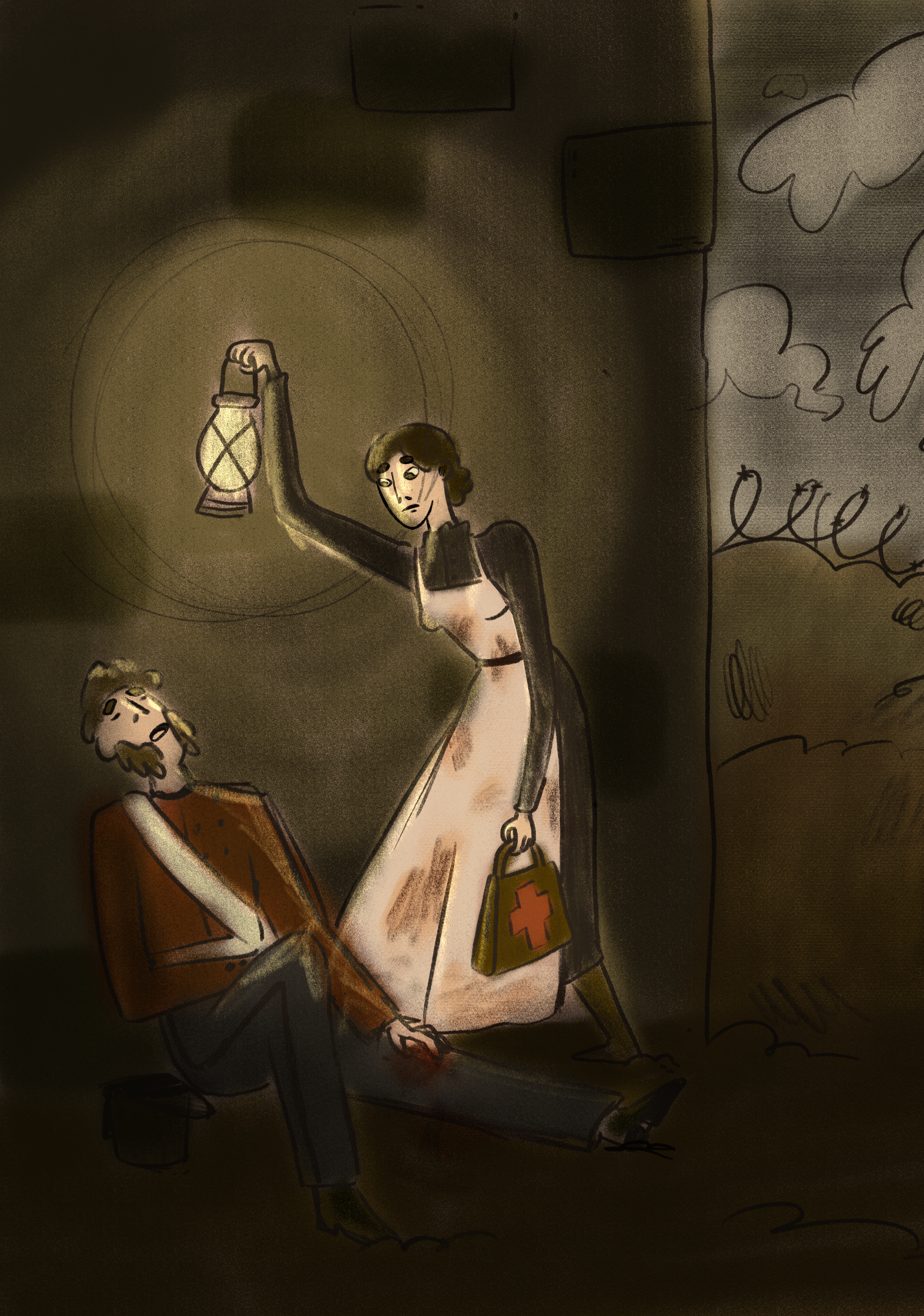 The sketches above were provided to the publisher to choose from and give feedback on. The third one was picked and finished to be printed in the book.
Florence Nightingale was a pioneer of modern nursing and made nursing a favourable profession to pursue for women. Nightingale served in the Crimean war organising care for wounded soldiers. She also trained nurses while she was there and eventually founded the first nursing school. 
Nightingale is most well known for her statistics and sanitary reform. She is credited for developing a form of the pie chart known as the polar area diagram, equivalent to the modern histogram, to illustrate seasonal sources of patient mortality in the military field hospital she managed. After the Crimean war she spent more of her time assessing other areas with military mortality and concluded that in order to keep more soldier's alive sanitary conditions had to improve.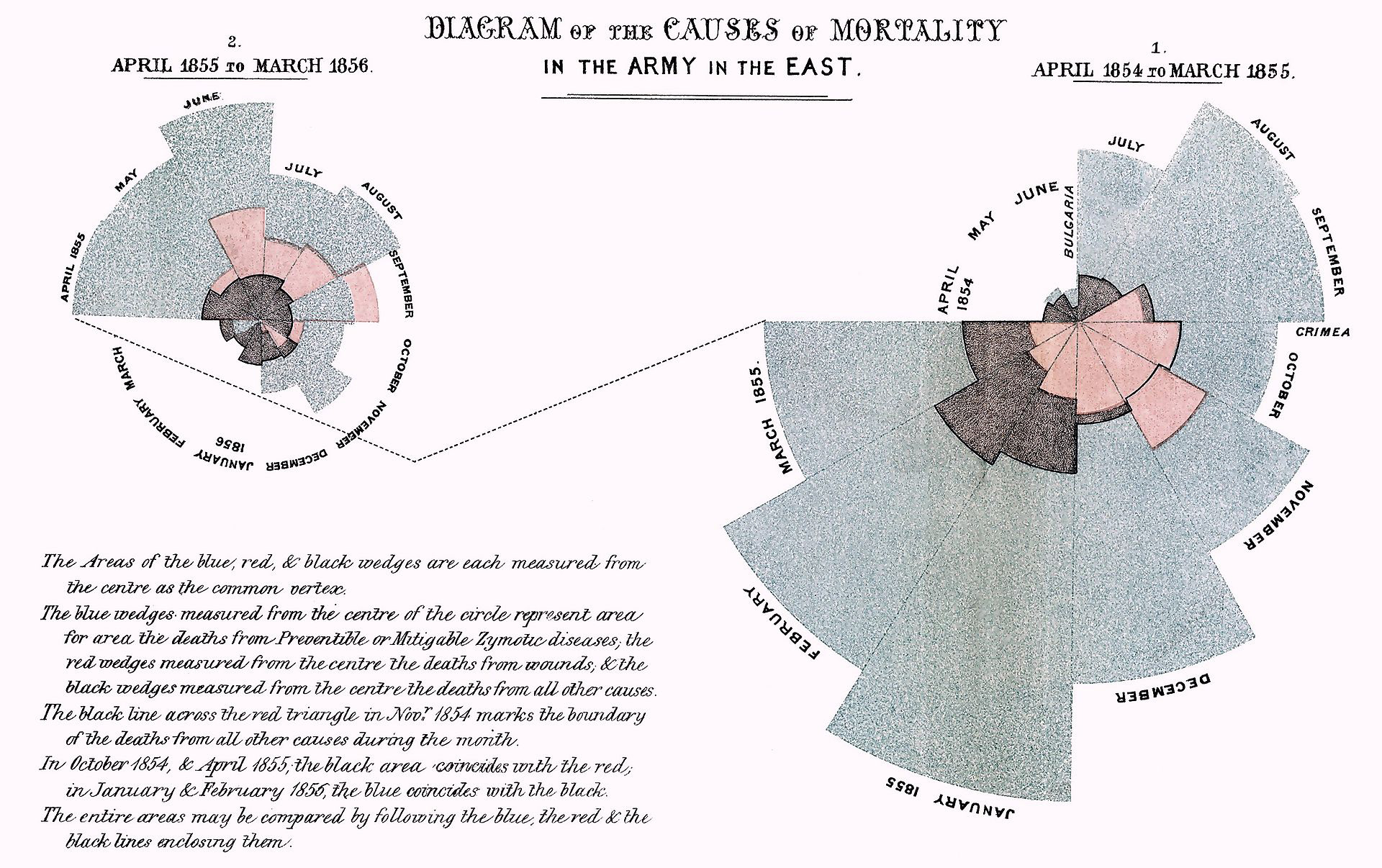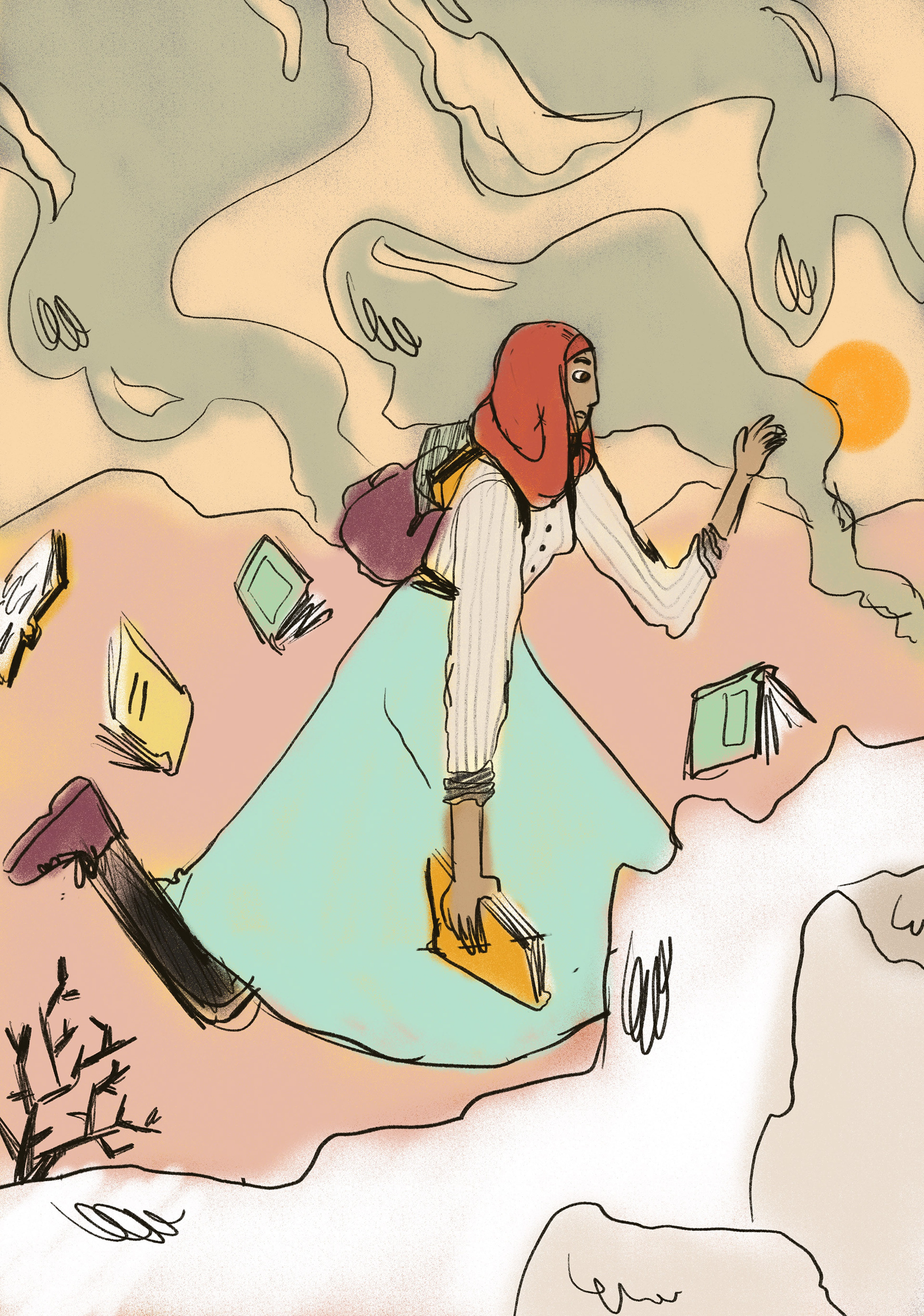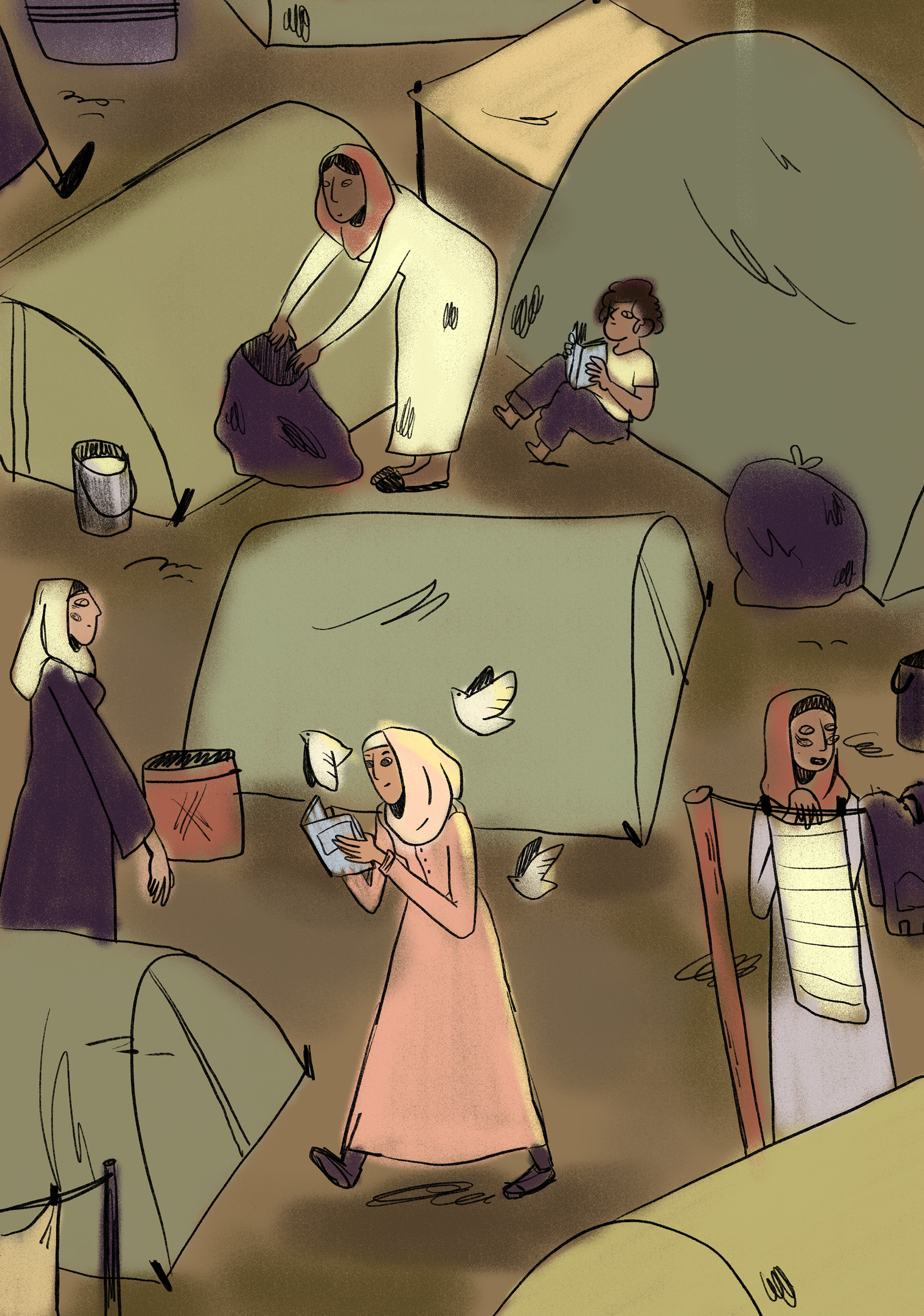 After getting approval for my first illustration I was offered the opportunity to do another one. Muzoon Almellehan's illustration had yet to be made so I was sent the excerpt of the book about her to guide me in drawing her. To do her justice I ended up doing some more research before submitting two sketches to the publisher, the second one was chosen and I promptly finished it as the deadline for the production of the book was approaching.
Muzoon Almellehan is an extraordinary Syrian activist and refugee. She mostly worked to make sure young Syrian girls in school. Her advocacy started when she noticed half of the 40 girls in her class stopped their education to get married. She became known for trying to persuade parents to leave their children, particularly girls, in refugee schools rather than making them get married early.