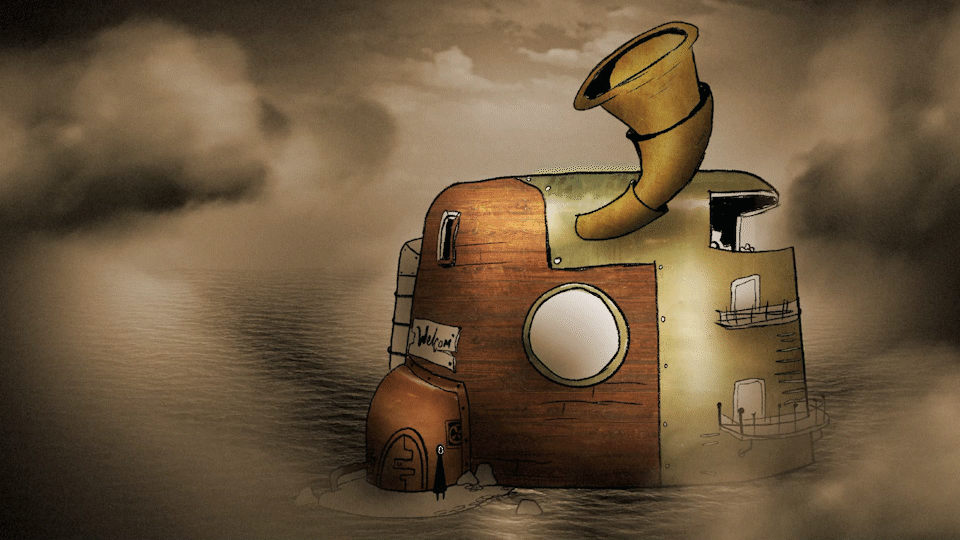 Reach is at it's heart a puzzle game that combines the classic gameplay of point-and-click games with the tilting of your device as an added input method. This tilting is only possible now through our smartphones and combining this with classic puzzle mechanics creates for intriguing new experiences and puzzles to solve.​​​​​​​

The story of Reach is that of an isolated communication outpost worker that starts out on adventure in search of someone that is sending them cryptic messages. Their journey takes the player through various communication outposts, all designed around different methods of communication such as Morse Code, can on a string and the phonograph. The art and puzzles of each island are informed by the communication method the island utilizes. 
Reach: SOS saw incredible success on the Apple App Store & Google Play Store, garnering over 1.8M downloads on the platforms combined as of June 2022. It even received the 'Game of the Day' feature by Apple numerous times alongside other features in various articles and lists.
To date we've received over 4k ratings on this little game and it sits at a solid 4.5/5 on the App Store and 4.7/5 on the Google Play Store.